Get the Most Out of Your Trucking Business
Are you an owner-operator having a hard time finding loads? Owner Operator Trucking is an authorized agent for Great Wide Truckload Management, and we can help you get signed on with the best owner-operator job opportunity. We know how important it is for you to sign with the best company and keep your wheels moving.
When searching for a better-paying owner-operator career, we know owner-operators are more interested in more home time with family and making more money. We have you covered!
Lease on today with independent owner-operator truck driving jobs from Dedicated Runs, Regional, and Over-the-Road driving opportunities. We offer a variety of excellent driving opportunities that can fulfill your trucking business needs.
Take control of your trucking business. No-forced dispatch allows you to pick and choose when and where you go and what you haul. We are needing owner-operators like you!
Driver Program
Driver Benefits
Owner-Operator Trucking Jobs Available
We are Recruiting Owner-Operators
As an agent of Greatwide Truckload Management, we are recruiting the best owner-operators like YOU!
We help you save time, money, resources and keep you moving to keep the cash flowing.
Step 1: Talk to Us
Give us a call so we can help understand your needs
Step 2: Explore Opportunities
Learn more about our owner-operator driving jobs
Step 3: Sign On & Grow With Us
Sign on and get rolling down the road to better pay!
Frequently Asked Questions
Is there 24 hour dispatch support?
Yes! Our Guardian Dispatch Team is available 24 hours a day, 7 days a week.
Will I be forced to take a load?
No. We are 100% non-forced dispatch. You are in control of your loads and your business!
Is there a driver referal program?
Yes, you refer an owner operator to Greatwide and we say thank you by putting extra money in your pocket!
How do I pick my loads?
Staying in control of your loads is easy! Download the GWTM's gEM Mobile Application and take control of loads, load information, your settlements, and so much more.

Does Greatwide sign on teams?
Yes, Greatwide is hiring Solo and Team Owner Operators nationwide for Dedicated, Regional, OTR Dry Van, Reefer, Flatbed driving jobs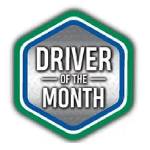 Proudly recognizing the driving
force behind Greatwide…
Get to know our Drivers and hear what they
have to say about GWTM.